Part 1. Benefits of remote work
Remote work has become a trend in more and more companies. It benefits not just the employees, but also the manager and the entire organization. On average, remote workers put in over forty-plus hours every week. They enjoy numerous benefits such as zero commutes, the flexibility to design their work schedule, and more.
Remote workers tend to enjoy their work and find it less stressful. Due to this reason, they are willing to put in more hours. However, it is a single potential advantage of remote work for managers, companies, and employees.
Some of the top benefits of managing a team remotely are improved morale, better engagement and collaboration, personal improvements, greater trust, and retention. Remote work also provides a boost to productivity when employees are remote. This mode of working has the potential to help a company improve its execution and management.
Transformify is a highly reputed and trusted company that provides Freelancer Management Systems for SMBs and enterprises. This is an affordable and fully customizable solution software solution. It offers the fastest and seamless method to source, transfer and manage payment to independent contractors, consultants, freelancers, and remote workers.
Part 2. 11 Tips for managing a remote team
Here are some of the best tips for efficient remote work management.
Look for signs of distress among employees
When managing remote employees employers should use a combination of direct conversations and indirect observations to learn about their key concerns. They should use each opportunity to let the employees know that they are supported and cared for.
This can be done by guiding subjects that arising from the COVID-19 pandemic such as alternative work models, impact on staffing, tension at the workplace, and job security and prospects.
Equip employees
To manage remote teams, an employer needs to ensure that employees are equipped with the technology that they require for becoming successful. It can more than just a laptop or a mobile phone. It should provide them an extensive set of collaborative tools and technology to effectively function when remote.
Promote dialogue
Remote team management has to be a 2-way dialogue between employees and managers to ensure that communication efforts lead to greater engagement. It will help employees get the desired perspective and information, and understand the decisions and implications of the organization during change. It also enables them to process adverse emotions and stay in control.
Trust your employees
Another important thing when managing a remote workforce is that the manager should suspend his disbelief and put complete confidence and trust in his employees. It should provide them a supportive structure to obtain heightened productivity and performance from them.
Strengthen organizational values
During this coronavirus crisis, an employer can show its employees that they plan to retain them for the long term. They should manage a remote team by building values that show how much the company cares about its employees and want them to create positive life experiences. Such type of environment will make employees feel safe and want to work for a longer time.
Offer Clarity
Role definitions may fall apart due to the pandemic crisis and it can leave employees confused. In such a scenario when employees lose direction, managers should focus on highlighting objectives to create improved clarity for employees and drive greater engagement.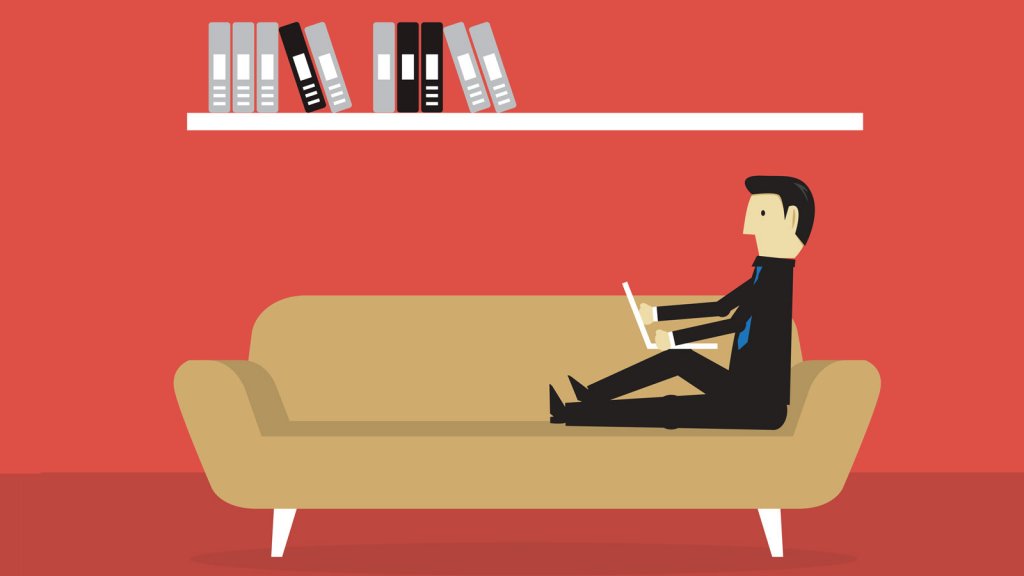 Make use of videos to a greater extent
Over 50% of communication is nonverbal in nature. Video-based communication is a great way to get a hint regarding what the employees are thinking and their overall mood. There are several video chat and conferencing software that a company can use for this purpose such as Google Hangouts, Zoom, and Skype.
Focus on outputs instead of processes
An organization should enable its employees to accomplish the easiest and highly productive ways.
In place of a lengthy approval process, it should schedule the association at a mutually agreeable time. Emphasize virtual tools and offer flexibility to teams to finish their assignments in their manner.
Enhance recognition
During times of disruption, employees may feel a higher need for recognition for their contribution. It increases by around 30%.
Effective recognition motivates the recipient. It doesn't have to be only in terms of monetary, but can be in the form of public acknowledgment, development opportunities, low-cost perks, and tokens of appreciation.
Encourage innovation
Even when the company feels constraints on fresh investments, managers can highlight the requirement and offer opportunities for process improvements and incremental innovation.  An organization should provide opportunities to share failures and successes. It should emphasize values to help employees continue to scale their activities.
Use emoticons and animated gifs to convey emotion.
It can be hard for words alone to express the way an employee feels in this crisis. Emoticons and animated images are indeed powerful ways that employees can use to convey their feelings and opinion on something. Also, words can sound a bit aggressive and may fail to create the right impact.
You can use gifs and emoticons in a variety of ways. If someone does a good job, then you can send an emoticon to appreciate their work. Also, putting an emoticon after a conversion will show that you are not in a serious mood. Such type of communication boosts engagement and greater interaction among employees.
Part 3. The future of Remote Work
The concept of remote work has become more prevalent with the onset of the COVID-19 pandemic. It is believed to stay for a longer period. Its empathetic and practical actions will make remote workers productive as well as engaging for employees.
As per the latest Gartner poll, around 90% of HR leaders have the opinion that employees would be permitted to work on a remote basis once vaccines become widely available in the market. Such employees will be more likely to stay engaged, and productive.
To retain remote workers, HR will need to offer specific guidance to managers to ensure that employees obtain the required support to deal with the emotional upheavals and stay engaged, and productive.